BASECAMP Fitness & Lifestyle
Our mission is to prepare the body for all of life's adventures, as we believe that a solid base is fundamental for reaching life's highest peaks. Addressing movement restrictions, building solid movement patterns, and developing efficient energy systems is all part of the process.
BASECAMP's love for human movement, the body's incredible ability to adapt, and the great places it has taken us, has led to a 10+ year academic pursuit to better understand the important role nutrition and exercise play in living a healthy and active lifestyle.
At BASECAMP, we believe that it is important to not only know, but to do. We embody what we preach, as we truly believe in the value of our coaching services.
"You can achieve anything you want in life if you have the courage to dream it, the intelligence to make a realistic plan, and the will to see that plan through to the end."
– Sidney A. Friedman
Personal Training | Private
Personal Training | Private
Personal Training | Semi-Private
Assessment
Determine your baseline with a Movement, Body, & Fitness Assessment!
Training App
Access to training program, exercise demo videos, and coach messaging!
Customized Program
Designed based on your goals, lifestyle, and assessment!
Progress Report
Provide you with an objective measure of your progress based on your goals!
"Do something you wouldn't normally do today, so you can do something you couldn't normally do tomorrow"
- Unknown
"There is always a step small enough from where we are, to get us to where we want to be. If we take that small step, there's always another we can take, and eventually a goal thought to be too far to reach becomes achievable."
– Ellen Langer
Sorry, there are currently no posts to show.
"We are what we repeatedly do. Excellence, then, is not an act, but a habit."
– Aristotle
Graham has worked in the fitness industry for 15+ years as a personal trainer, strength and conditioning coach, exercise physiologist, and rehab instructor. Graham has instructed several courses at the university level, published 7 peer-reviewed papers, and has presented at 20+ scientific conferences.
Graham holds a BSc in Kinesiology, a MSc in Exercise Physiology, and is currently completing his PhD in Muscle Mechanics. Graham is a Certified Exercise Physiologist (CSEP-CEP) with the Canadian Society of Exercise Physiology.
Graham has competed at the elite/national level in both soccer and hockey, and has been awarded Male Athlete of the Year and Academic All-Canadian status while competing in xc running for Memorial University of Newfoundland.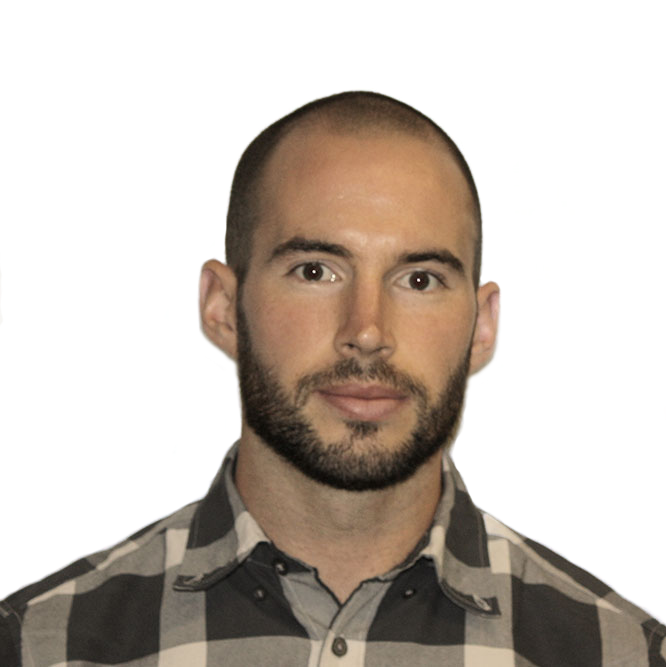 "In order to make something a habit, we need to have the knowledge (what to do and why), the skills (how to do it), and the motivation (want to do it)."
– Stephen R. Covey